About Human Rights at Work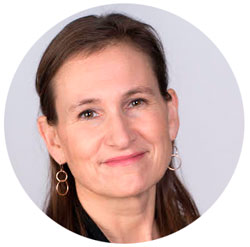 Building on a long experience in CSR & Human Rights
Welcome! My name is Liesbeth Unger. I founded Human Rights@Work, the first consultancy in the Netherlands specialised in Business & Human Rights, in 2011. This was the same year the United Nations Human Rights Council approved the UN Guiding Principles for business and human rights. I decided to use my long experience in the field of Corporate Social Responsibility and human rights to provide services to companies and their stakeholders. I can help them understand the positive impact of respecting human rights and to implement the UN Guiding Principles for business and human rights (UNGP).
This led to a range of fascinating assignments both with UN organisations, multinationals, smaller companies, NGOs and governments. I find myself in a unique position to speak the language of different parties and being able to facilitate dialogue among them. I understand the concerns of NGOs and can explain this to business. I advise NGOs, UN organisations and governments how they can best engage with business. Leveraging on my extensive knowledge and experience with different industries and countries I develop tools, methodologies, carry out impact and risk assessments.
Human rights are universal, but the implementation needs to be tailor-made, listening to stakeholders.
Good intentions are not always appreciated in other countries with different cultures, hence the importance of building bridges that allow for cooperation and results.
Of course I do not work alone! Often the assignment is at international level, for which HR@W partners with Enact Sustainable Strategies, based in Sweden. Furthermore, I work with a network of specialists both in the Netherlands and abroad who are able to contribute to larger projects.
Together we support companies to assess risks, avoid negative and create positive impact for people in their operations, supply chains or communities, by respecting their rights. We also work with and for NGOs and governments who are using the due diligence framework for human rights to engage with companies.
We do this by combining long experience in corporate responsibility, in-depth knowledge of human rights, offering tailored solutions and engaging and connecting the involved parties, always using a pragmatic approach.
Among our clients we have multinationals, UN organisations, NGOs and governments. As respect for human rights requires involvement of all these parties, HR@W is in a unique position to bring relevant parties together, by facilitating dialogue among stakeholders, as well as cooperation in specific projects at country level.
Human Rights@Work supports organizations looking for
Extensive "on-the-ground" experience in: corporate responsibility, supply chain, integrating human rights into the business process, risk analysis, impact assessment, with special focus on Asia.
In depth knowledge and understanding of: human rights, policy, supply chain, production processes, regulations
Specific skills competences: strategic advice, training, research & analysis, tailored solutions, due diligence
Extensive national and international network and partnership with ENACT Se
Experience in the following sectors:
Agriculture and fishery
Telecom
Construction
Tourism
Retail
Medical care
Non-profit
Government
Financial services
Chemical
Electronics
Extractives
Some clients that worked with HR@W before:
DSM
Philips
AkzoNobel
KPN Telecommunications
Vattenfall-Nuon
Mahindra Sanyo Special Steel
AholdDelhaize
Loder Croklaan
Burberry
NON GOVERNMENTAL ORGANISATIONS (NGO's)
UNICEF
ICAR/International Learning Lab Procurement and Human RIghts
Questionmark
Oxfam
RSPO
HIVOS
NEN
SOMO
VBDO
FIRA
NEVI
IDH
MVO Nederland
GOVERNMENTS & INTERGOVERNMENTAL ORGANISATIONS
Agency for Enterprising Netherlands (RVO)
Dutch Ministry of Infrastructure and Environment
Ministry of Social Affairs and Employment
Ministry, Ministry of Foreign Affairs
International Labour Organisation (ILO)
Pianoo
Liesbeth has a lot of expertise on business and human rights. Her legal background, and experience with both companies and NGOs is a valuable combination. She is fast, flexible and highly driven. She masters the art of communication to different stakeholders and institutions and companies will greatly benefit of these skills, which will also help them to achieve their objectives in shorter time.
Saskia Verbunt
The Agency for Entrepreneurship in the Netherlands asked Liesbeth, as one of the few consultants specialized in child labour and the role of business, to advice and support developing a Fund to combat Child Labour for companies. Within a very short deadline she not only rendered available her expertise but also her large network, her dedication and pleasant way of working. She was able to work at high speed and deliver high quality results. With critical and empathetic reflections, she was a key part of our team. Her reliability, pleasant work style, accessibility and calmness made it fantastic to work with her. We were able to develop the Fund in a very short period of time, meeting the expectations of different stakeholders.
Corina Kerkmans