Your partner for Human Rights & Business
Extensive "on-the-ground" experience
Ensures your actions are effective at local level by understanding the local situation, crucial for meaningful implementation.
Specific skills & competences
Strategic thinking to help prioritise, tailor made training to acquire the right competences, research and analysis to provide you with the right information. Tailored solutions for your organization, whether company, NGO or government. Due diligence for a good process.
In depth knowledge and understanding
In-depth knowledge and understanding of CSR, human rights guidelines, frameworks or regulations for companies, including the UN Guiding Principles for business and human rights and the OECD guidelines, help clients to have oversight of what is expected.
Flexible and reliable partner
Human rights are still a sensitive topic for many. HR@W works at confidential level and you will find a reliable and at the same time pragmatic partner in us.
Broad network
The enormous worldwide challenges demand to work at different levels nationally and internationally. Our broad network comprises organisations, partners and specialists in the Netherlands and other countries.
Broad perspective
Good understanding and experience with both NGOs, governments as well as business perspectives of human rights, helps bridging those worlds .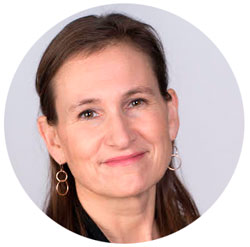 About
Human Rights at Work
Welcome to my website! My name is Liesbeth Unger. In 2011 I founded Human Rights@Work to advise companies, NGOs and governments on business and human rights.
Working together with a network of partners, I implement projects, support and coach or train clients in their work or facilitate the dialogue between NGOs and companies, bridging the gap between NGO expectations and business realities
This is possible by:
Combining long experience in corporate responsibility,
Using a broad network at national and international level,
Having in-depth knowledge of human rights,
Offering tailored solutions and engaging and connecting the involved parties, always using a pragmatic approach.
Using experience having lived and worked in Asia for five years
A highly driven and still pragmatic approach